The Florida governor sent a survey to state universities requesting the number of students who sought or received gender-affirming treatment.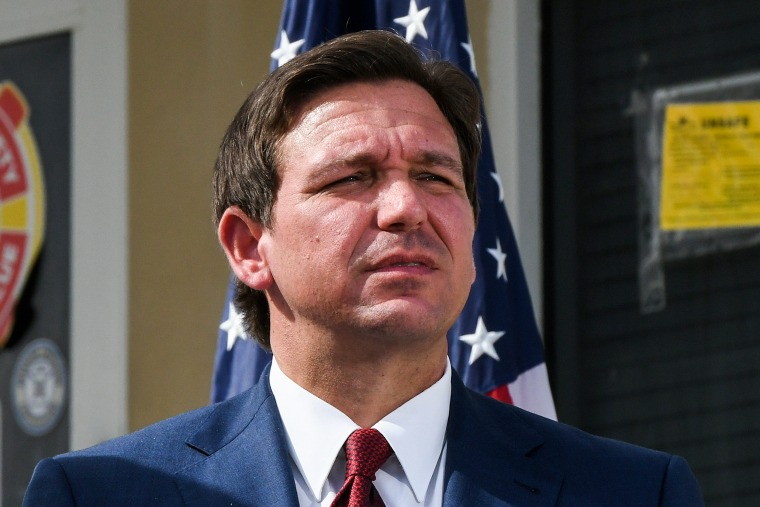 Republican Florida Gov. Ron DeSantis is asking state universities for the numbers and ages of their students who sought or received gender dysphoria treatment, including sex reassignment surgery and hormone prescriptions, according to a survey released Wednesday.
Why he's conducting the survey wasn't completely clear. LGBTQ advocates have criticized DeSantis for policies seen as discriminatory, including banning instruction on sexual and gender identity in early grades and making it easier for parents to remove books related to the topic in public schools.
"We can see cuts in funding for universities to treat students with this condition, and I think an all-out elimination of services is certainly on the table," House Democratic leader Fentrice Driskell said.
The survey was released the same day the university presidents voted to support DeSantis' "anti-woke" agenda and to reject "the progressivist higher education indoctrination agenda," while committing to "removing all woke positions and ideologies by February 1, 2023," the state Education Department said in a news release.
The survey is being sent to the university board of trustee chairs by DeSantis' budget director, Chris Spencer.
"Our office has learned that several state universities provide services to persons suffering from gender dysphoria," Spencer wrote. "On behalf of the Governor, I hereby request that you respond to the enclosed inquiries related to such services."
The governor's office did not respond to emails and a phone call seeking information about the purpose of the survey, which must be completed by Feb. 10. Spencer told the chairs the survey is to be completed as part of their obligation to govern institutional resources and protect the public interest.
Driskell said DeSantis is trying to remake the state's universities "in his own image" as far as what can be taught and how students can be treated.
"I've never seen anything like this. It's a really terrifying place that we're at in Florida history," Driskell said. "What can happen is a brain drain where we have Florida students not want to stay here and attend school at our public colleges and universities."
The survey is similar to one DeSantis is forcing state universities to complete regarding spending on diversity, equity and inclusion and critical race theory programs.
The current memo asks universities to "provide the number of encounters for sex-reassignment treatment or where such treatment was sought," as well as data for students referred to other facilities. It says to protect students' identities in completing the information.
The survey requires breakdowns by age, regardless of whether students are age 18 or older, of people prescribed hormones or hormone antagonists or who underwent medical procedures like mastectomies, breast augmentation or removal and reconstruction of genitals.